The Foreign Corrupt Practices Act (FCPA) is in place to help keep international trade honest and the playing field level. If you have information about bribes being paid to foreign officials, or corruption involving companies that issue securities in the United States, you may be in a valuable position to become an FCPA whistleblower. FCPA whistleblowers are eligible to receive anywhere from 10 to 30 percent of sanctions collected with their information.
Any information about bribes being offered or paid, or inaccurate record keeping to cover up fraud may qualify you for FCPA whistleblower protections. In addition, you may be able to receive your monetary reward directly from the US government, keeping your own contributions to the investigation anonymous.
Speaking up helps keep international trade fairer and protects everyone from fraud and corruption. If you have useful information under the FCPA, speak to an FCPA whistleblower lawyer today. The law offices of Tycko & Zavareei LLP specializes in complex qui tam cases and are experts in all kinds of whistleblower awards and recovery.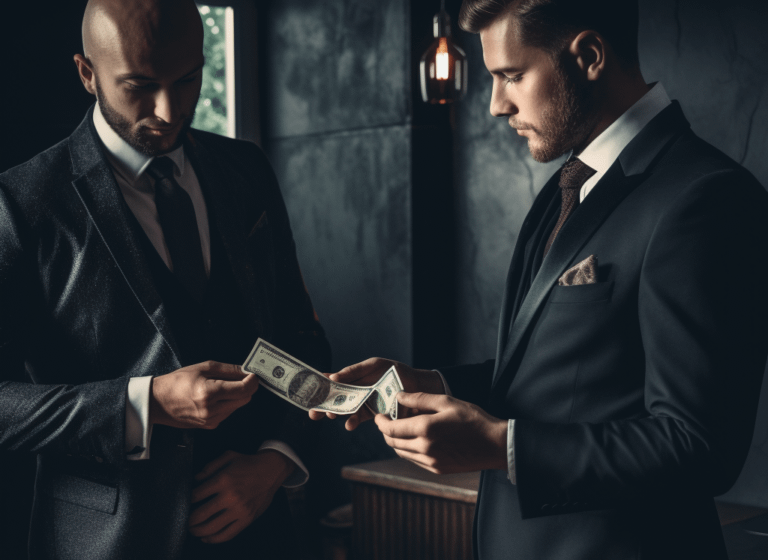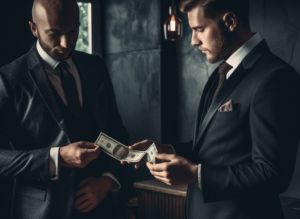 The US Foreign Corrupt Practices Act is a powerful anti-bribery law. This federal statute was first enacted in 1977 to prohibit the payment or solicitation of bribes being made between businesses and foreign officials with the intent to attempt to influence the outcome of trade.
In 1988, the Foreign Corrupt Practices Act was amended to establish a standard of "knowing," clarifying the scope of what could be considered fraud and bribery in international trade. Both "conscious disregard" and "willful blindness" were considered to be "knowing" states of action under the 1988 amendment. The amendment also expanded defenses that could be given for payments exchanged. Defenses against violations include both the local law defense, as well as a defense for genuine promotional expenses, such as advertising costs.
In 1998 the FCPA was amended again with changes that vastly expanded the scope of the statute. Some developments included in the latest iteration of the FCPA include:
Attempts to secure "any improper advantage" through payment or bribe
Actions made by individuals that further or promote the making of a foreign bribe while in the United States
The use of "proxies" to offer a bribe or payment to foreign governments or government officials
Who is subject to the Foreign Corrupt Practices Act? After its amendments throughout the years, the FCPA applies to more companies and individuals than you might realize. The FCPA rules and regulations apply to the following:
Domestic Concerns: While the FCPA is international in scope, there are many domestic businesses and individuals whose actions are also governed by the FCPA. All businesses organized under U.S. laws, as well as the individuals who make up their officers, directors, employees, agents, or stockholders – including foreign nationals or companies, US citizens, nationals, and residents – are subject to FCPA regulations.
Foreign Actors: The Foreign Corrupt Practices Act prohibits bribes paid to foreign officials in order to secure preferential treatment in trade deals. Foreign actors may be held accountable under the FCPA even if they do not initiate the payment of a bribe. The statute prohibits actions done by foreign actors, or by those who represent them on US soil, if they help promote a corrupt payment or the receipt of a corrupt payment.
Companies that Issue Securities in the US: If a company offers or holds securities that are listed on a national securities exchange in the United States, or if it has American Depository Receipts listed on a US exchange, then it is governed by the Foreign Corrupt Practices Act. An easy shortcut to consider when determining whether a company is covered by the FCPA is to know if it files a report with the SEC. If it does, it is likely considered an "issuer" and is therefore subject to the FCPA anti-bribery provisions.
Examples of Foreign Corrupt Practices Act violations include payments made to:
Circumvent licensing or permit requirements
Evade penalties or taxes
Reduce or avoid paying custom duties
Obtain exceptions to regulations
Influence the outcome of lawsuits or enforcement actions
Avoid contract termination
Obtain government actions that prevent competitors from entering the market
The Foreign Corrupt Practices Act deals with bribery, evasion of custom duties and tariffs, presenting misleading reporting, keeping false records, and other financial attempts to receive preferential treatment in trades. Many of these actions may also fall under the scope of the False Claims Act. The False Claims Act is another powerful federal anti-fraud law that allows whistleblowers to claim a percentage of the overall recovery. Non-US citizens may also make claims under the FCA, just as they can under the FCPA.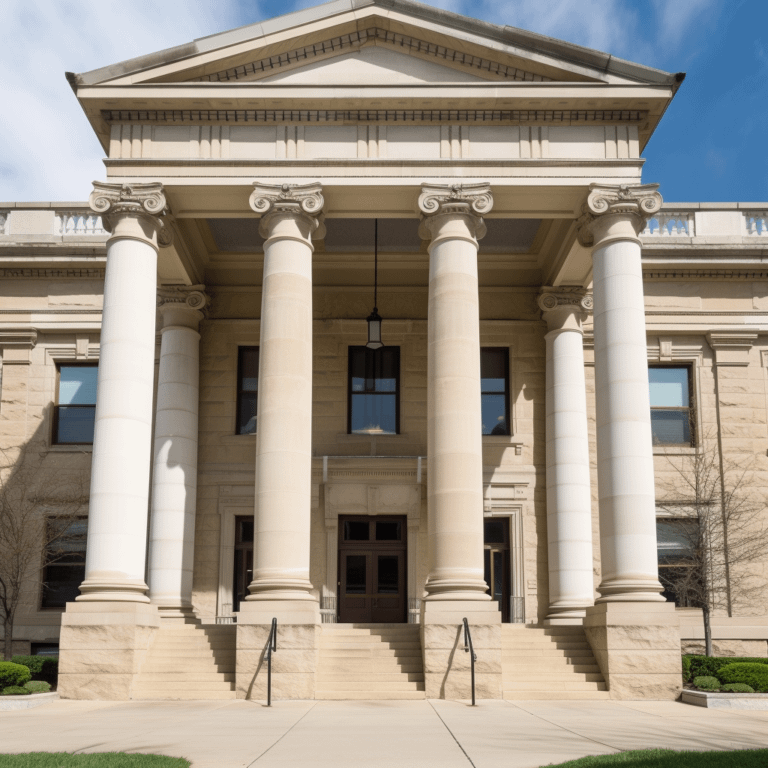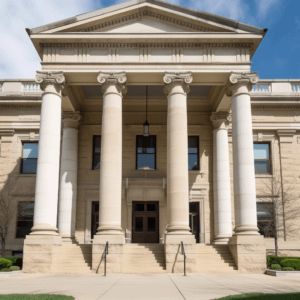 Conspiracy, conversion, and the making of false statements or records is prohibited under the False Claims Act. Whistleblowers under the FCA can recover anywhere from 15 to 30 percent of the overall amount recovered. FCA penalties are determined by each individual false claim made. Each false claim carries a penalty currently set at at least $5,500 and not more than $11,000.
Financial liability is also increased by assessing the overall damages done to the federal government through the making of each false claim. The federal government holds businesses and individuals liable for up to treble damages, in addition to each initial penalty amount. Because of this hefty combination of both individual penalties and treble damages, the reward for an FCA whistleblower as a percentage of the whole can easily number into the hundreds of thousands, or even millions.
Yes, international whistleblowers are an important line of defense when it comes to preventing bribery, corruption, and fraud. International whistleblowers are equally eligible for rewards under the Foreign Corrupt Practices Act and the False Claims Act.
The Securities and Exchange Commission (SEC) and the Department of Justice (DOJ) are jointly responsible for enforcing the Foreign Corrupt Practices Act. The SEC requires that whistleblowers engage the services of a qualified qui tam attorney in order to make their claims anonymously.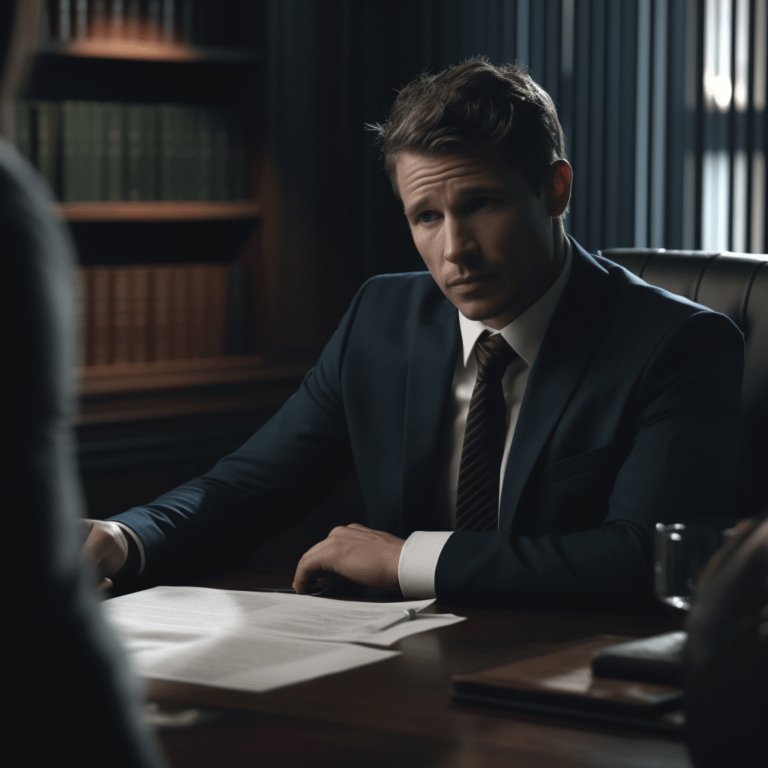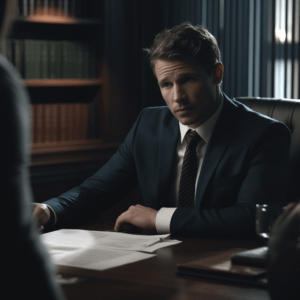 When filing an FCPA whistleblower claim, you will be asked to share with your FCPA whistleblower lawyer any information and evidence you have to support your claim. Together, you will file an official SEC form known as a "TCR" (Tip, Complaint or Referral). All of your personally identifying information will be redacted from this complaint when you file an FCPA whistleblower case.
After you have filed your complaint through your attorney's office, you will need to cooperate with any further investigation. Once the claim is in action, your law firm will follow up with the DOJ and SEC as needed. You will be able to collect your reward upon the successful conclusion of the case.
In order to collect FCPA whistleblower rewards, you must share your knowledge of wrongdoing. Evidence is necessary in most cases to make a credible tip, complaint, or referral to the SEC and open an investigation. However, there are many different ways to provide evidence.
For some FCPA whistleblowers, being able to attest to an exchange of funds may be all that is required. If you received the payment or were offered a bribe, you may be able to make a claim. In other cases involving corporate non-compliance, however, some documentation may be necessary to strengthen your claim. Employees can provide text messages, email messages, spreadsheets, documents, and data about the company for which they work to clearly illustrate how their FCPA violation has benefitted the corporate interest.
As a general rule, however, it is not advisable to take whole files or protected data outside of the scope of your role at the company. A whistleblower attorney can advise you about the specifics of what evidence you can and cannot use in court. In most cases, it is advisable to only gather evidence you would naturally have access to in order to avoid liability.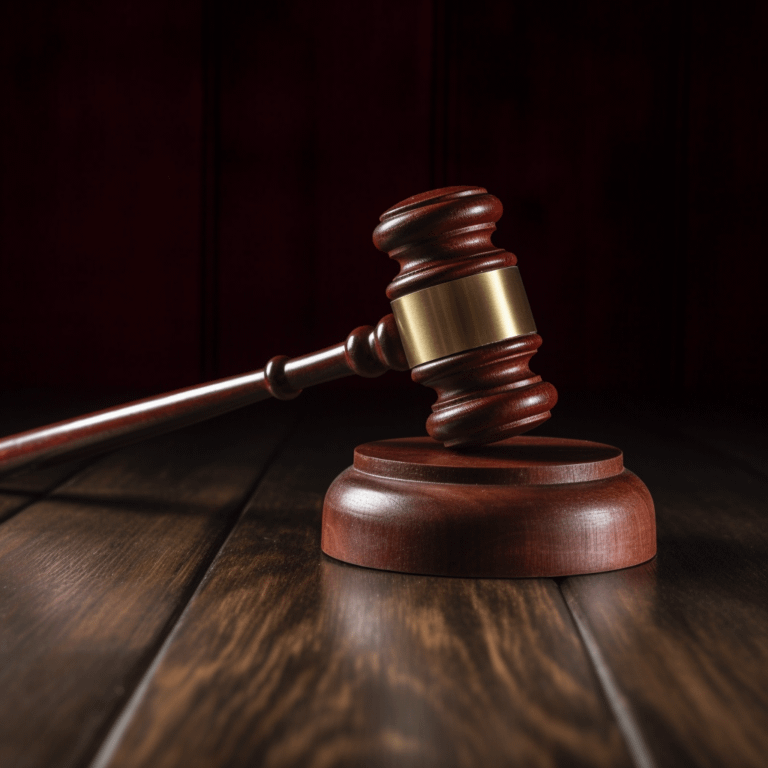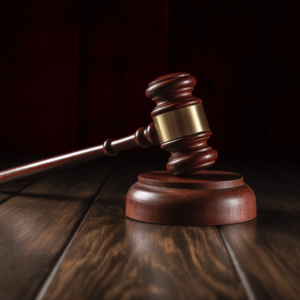 The Foreign Corrupt Practices Act has not only an FCPA whistleblower provision that offers a reward, but the Act also offers certain protections against retaliation. Under the Sarbanes-Oxley Act, as well as the Dodd-Frank Act, employees who have been discriminated against by their employers for making a protected disclosure have the option to sue their employer in court. Should the lawsuit be successful, a whistleblower may be able to receive up to double back pay, as well as reinstatement at the level they were discharged due to their protected disclosure. The cost of filing the lawsuit, such as reasonable attorneys' fees, expert fees, and court costs can also be covered by an employer in the event of a successful workplace retaliation case.
Furthermore, international whistleblowers are protected under the United Nation's Convention Against Corruption. Articles 32 and 33 of the Convention created an obligation to protect not only whistleblowers, but also their families in the event of retaliation. The Convention was signed by 140 countries worldwide, and formally adopted by 137.
FCPA whistleblower rewards are decided by the SEC based on the value of the whistleblower's information and the extent of their cooperation. No distinction is made between US citizens and non-citizens when it comes to assigning an award percentage. A whistleblower under the FCPA may be able to win anywhere from 10 to 30 percent of the overall recovered funds in the event of a successful whistleblowers action. A whistleblower award can be assigned any time the sanctions in an FCPA case exceed $1 million.
Violating the FCPA is a serious matter. Civil violations may be enforced by both the DOJ and the SEC. Fines may reach up to double the expected benefit of the violation. Additionally, businesses that are found guilty of breaching the FCPA may be forced to answer to an independent auditor in the future in order to continue operating.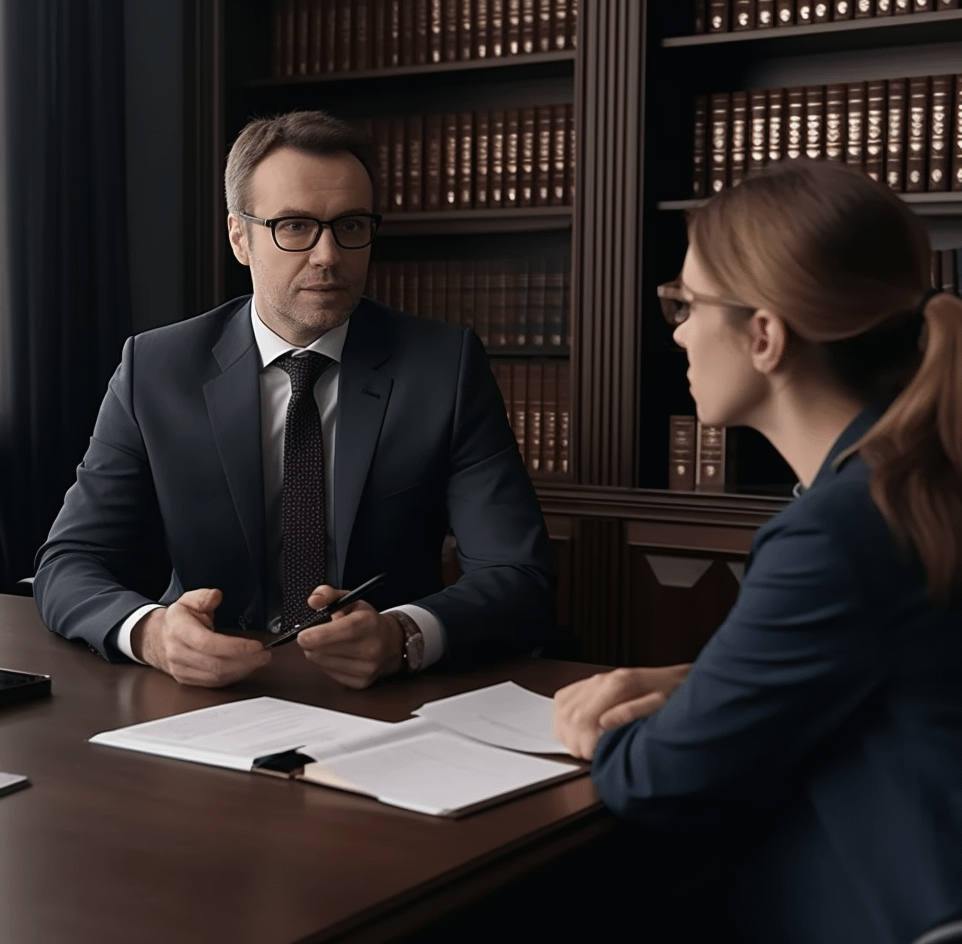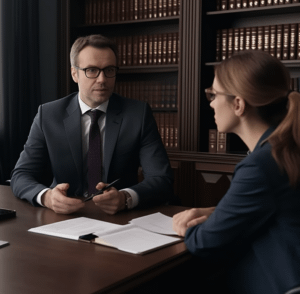 If you are considering becoming a whistleblower, consult with a qualified attorney to ensure that you understand what will be asked of you when filing your tip with the SEC, as well as how best to protect your own interests and put forth your strongest case to receive the highest award percentage possible.
The following is a brief resource guide to the US Foreign Corrupt Practices Act that addresses some frequently asked questions:
1. How are whistleblowers protected by the FCPA?
Many whistleblowers fear coming forward out of worry that they will be retaliated against by their employers for their disclosure. Whistleblowers' livelihood is protected under multiple federal statutes that give a whistleblower the chance to sue their employer if they are harassed, discriminated against, fired, suspended, demoted, or otherwise retaliated against. Whistleblowers can receive up to double back pay as well as reinstatement and reasonable additional fees.
However, it is important to note that SEC whistleblowers are only protected once they have made their disclosure to the government. For this reason, if you are considering blowing the whistle on bribery, fraud, or international corruption, do not wait. If your employer fires you before you have reported your information, you may not be able to sue for recourse.
2. How can FCPA whistleblowers report violations?
FCPA whistleblowers must report through a qualified attorney. Your FCPA whistleblower attorney will be able to walk you through the process of sharing evidence, filing your claim with the SEC, and complying with the ensuing investigation.
3. Who enforces the FCPA?
The FCPA is enforced by the SEC, as well as the DOJ in the case of criminal complaints. These federal offices are in charge of investigating bribery and fraud, holding bad actors accountable, and assigning whistleblower awards.
4. What are some examples of whistleblower rewards for FCPA violations?
The SEC keeps records of its FCPA enforcement cases, as well as the amount recovered in all settlements. Due to the anonymity of whistleblowers, the percentages paid out in FCPA whistleblower rewards, as well as the whistleblower's identity, are often kept private. However, 2022 saw seven individual FCPA settlements decided by the SEC, with recovery amounts that reached into the millions per case.
5. Can I remain anonymous as an FCPA whistleblower?
Yes, filing a whistleblower lawsuit through a law firm allows your information to be kept entirely anonymous throughout the disclosure process. The SEC and DOJ will be able to liaise with your law firm directly when more information or compliance is required.
Filing anonymously has the added bonus of protecting whistleblowers from possible retaliation. As whistleblower awards are paid out directly from the US government, it is possible to report fraud and never have it be revealed to your company that it was your disclosure which initiated the process.
Talk to Our FCPA Whistleblower Lawyers
Fraud and bribery costs more than just the payments that change hands. Corruption takes a toll of the American image and on the global economy. Corporate bribery can help build monopolies, promote the development and sale of substandard products, and lead to a loss of faith by consumers. Widespread international corruption rewards greed and can even contribute to instability in the global economy.
Our team at Tycko & Zavareei LLP is compromised of experts in international law, former DOJ officials, and the top graduates of the nation's top law schools. Our FCPA whistleblower lawyers can help protect your best interests and anonymity while helping you secure your own FCPA whistleblower award. If you have information to share, a consultation with our team is confidential and complimentary. Contact us today for help.